Regular price
Sale price
$35.00 USD
Unit price
per
Sale
Sold out
A lightweight black, white and copper earring offered in six matte styles: 
1. Arch Pendant
2. Oval Pendant
3. Drop Circle 
4. Interlocked Circles
5. Mini Studs
6. Clip On - If interested please email us at ebonydesignstudio@gmail.com
The earrings are made with the highest quality artist grade polymer clay. Each earring has a black, copper and white design detail. Due to being handmade, every earring is unique and may have slight imperfections and variations. No two earrings or pairs are the same. The pair you receive may not look exactly like the in ear product photo above. Please scroll through the product photos to see the collection and get an idea of the varying looks. 
The earrings will have some flexibility to them. However, you should not bend them. Keep them in a dry cool place and avoid getting them wet. 
The posts are Hypoallergenic stainless steel. The jumpers are stainless steel. 
These earrings are super lightweight and weigh less than 2 ounces. Dimensions are as follows: (measurements may vary slightly due to them being handmade)
Arch hanging pendant:
Stud: approx. 1/2"H x 1/2"W
Pendant: approx. 2"H x 1.35"W
Oval hanging pendant:
Stud:  approx. 1/2"H x 1/2"W
Pendant: approx. 2"H x 1.25"W
Large stud:
Stud: approx. 1.25"H x 1.25"W 
 Medium Stud - CLIP ON only
Stud:  approx. "H x 1"W
Mini Stud:
Stud:  approx. 1/2"H x 1/2"W
View full details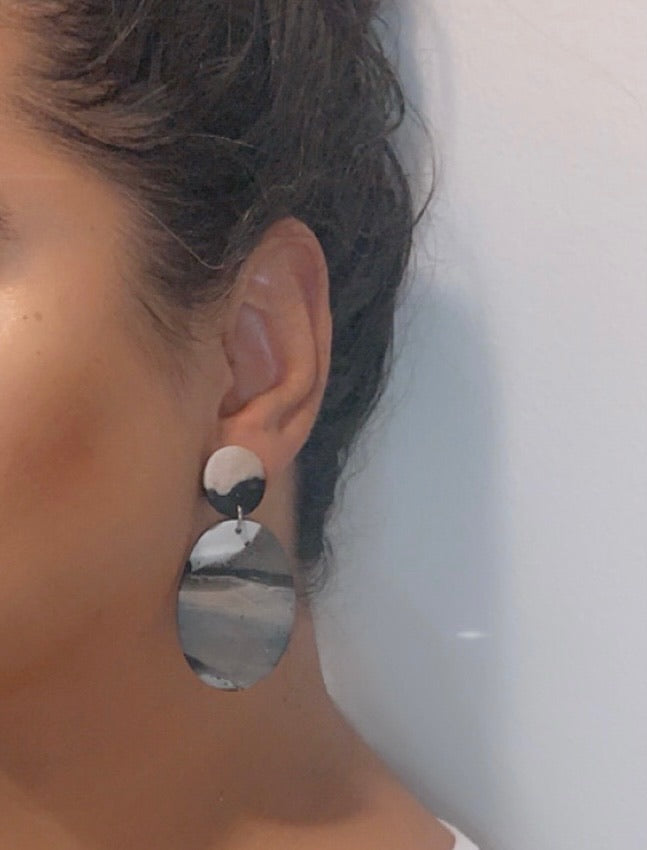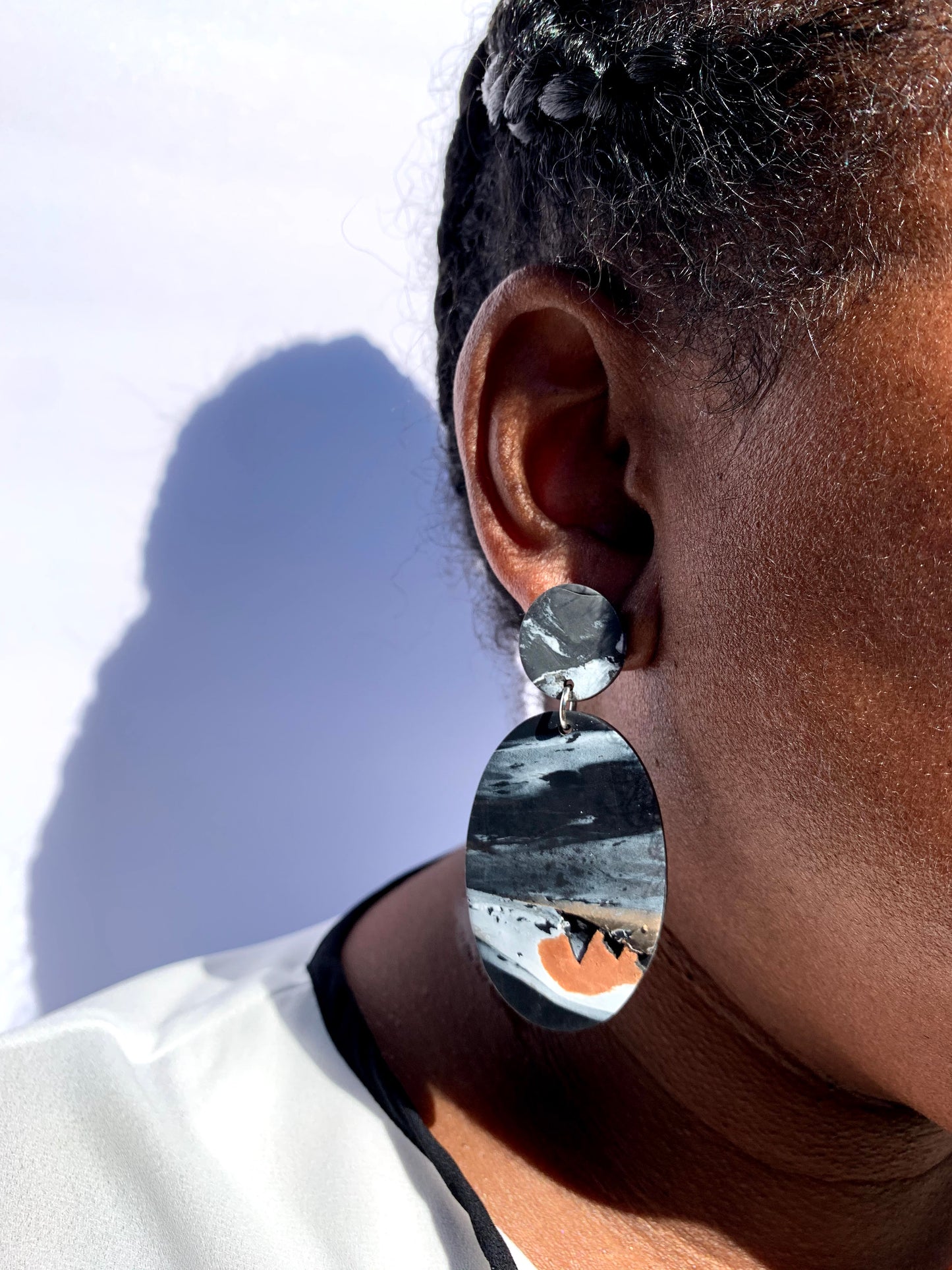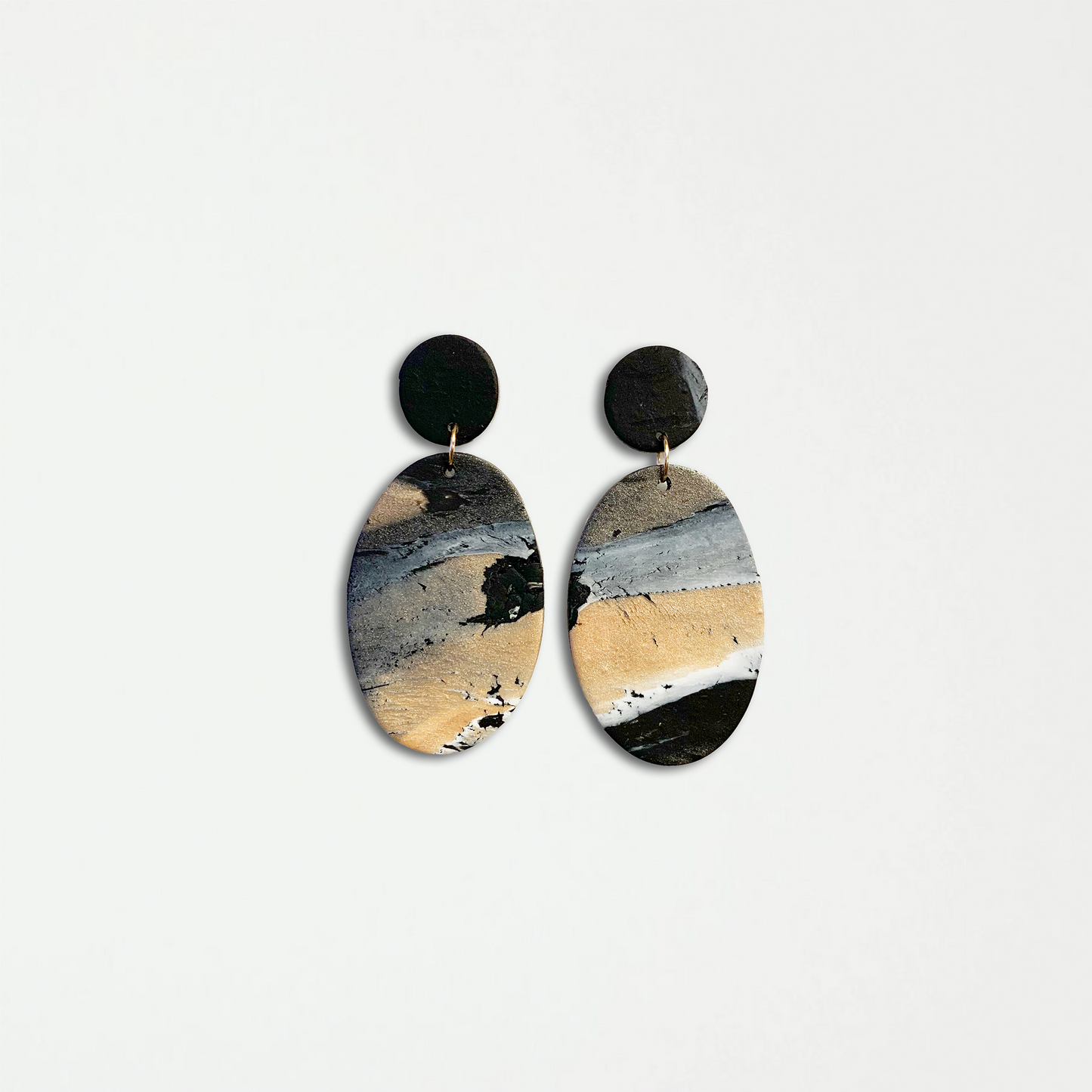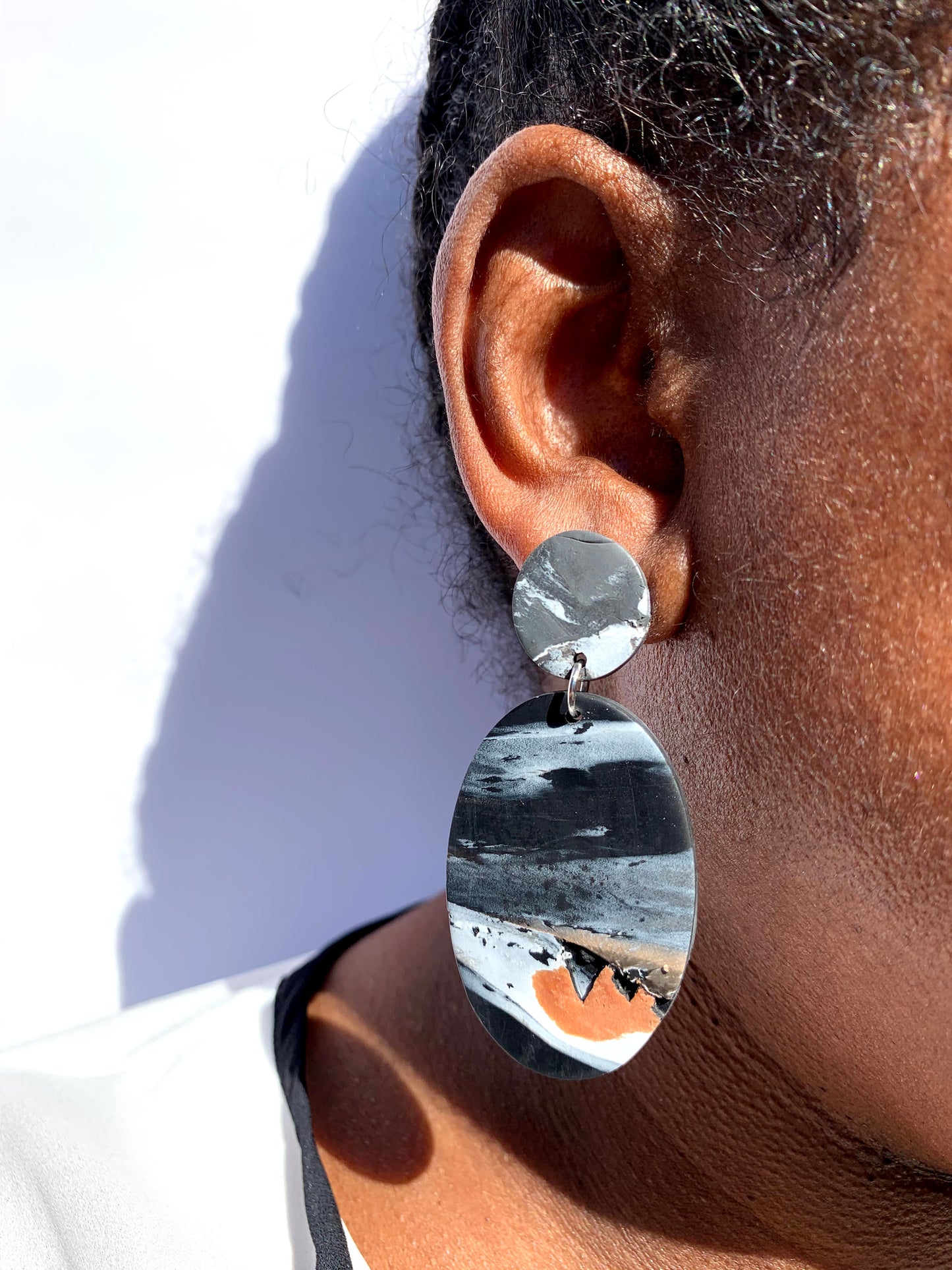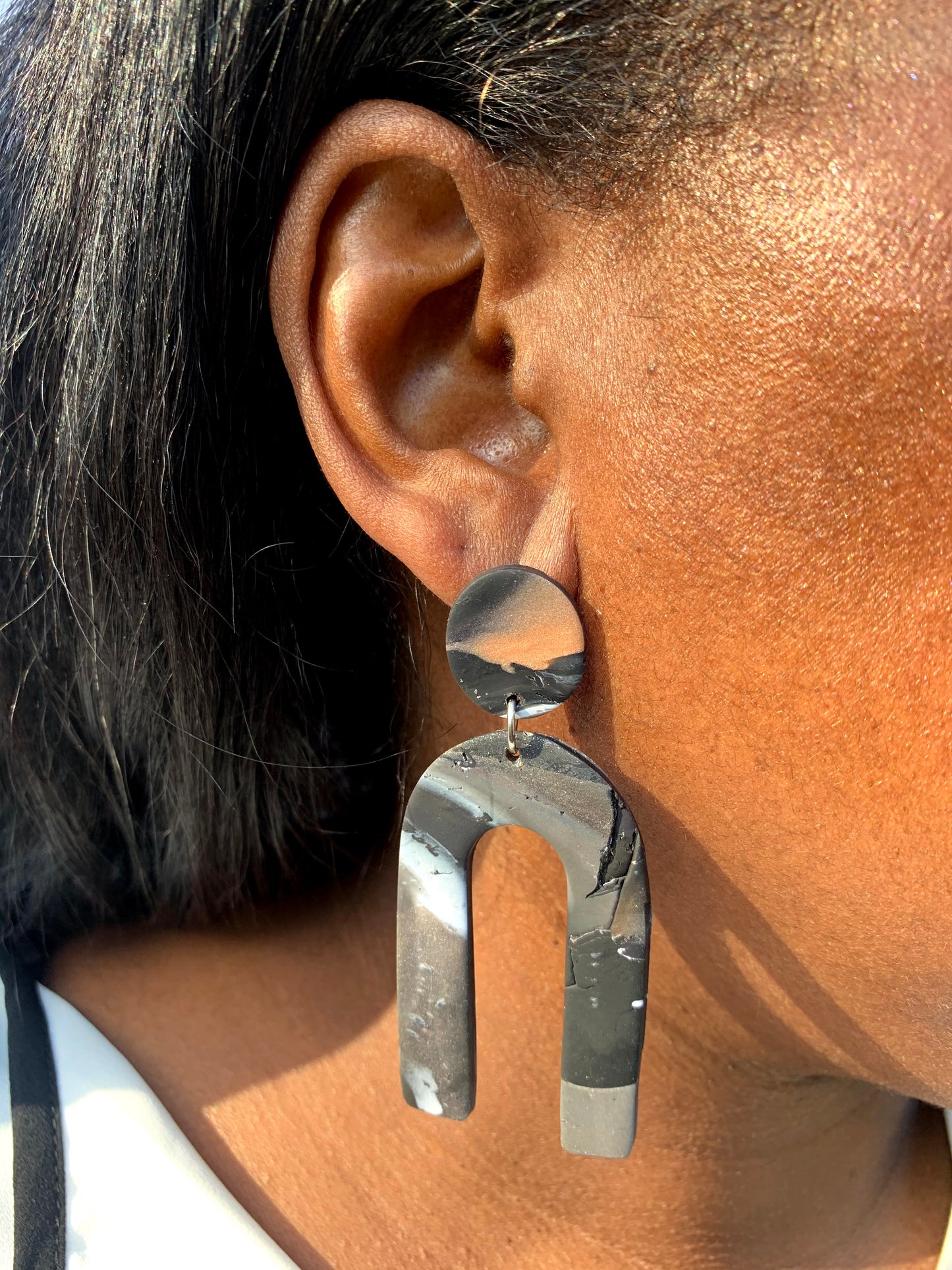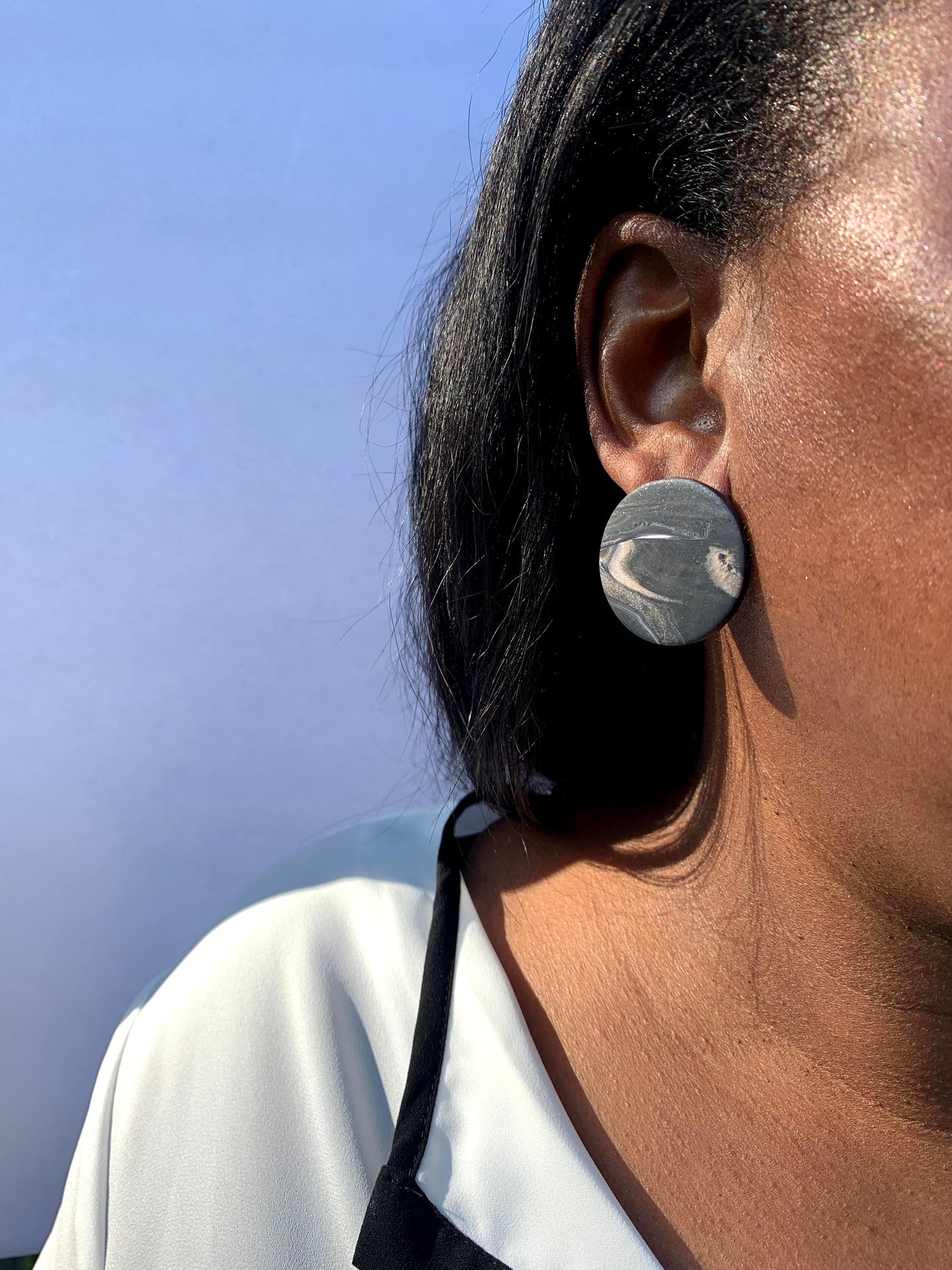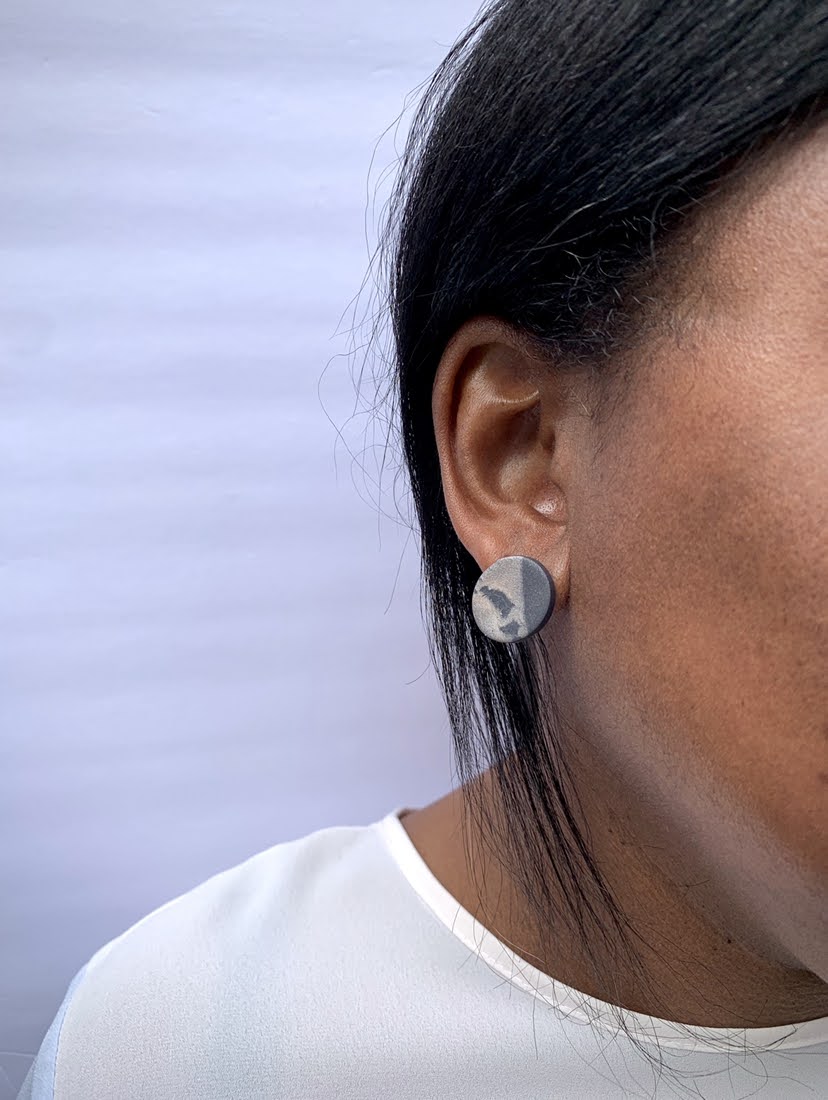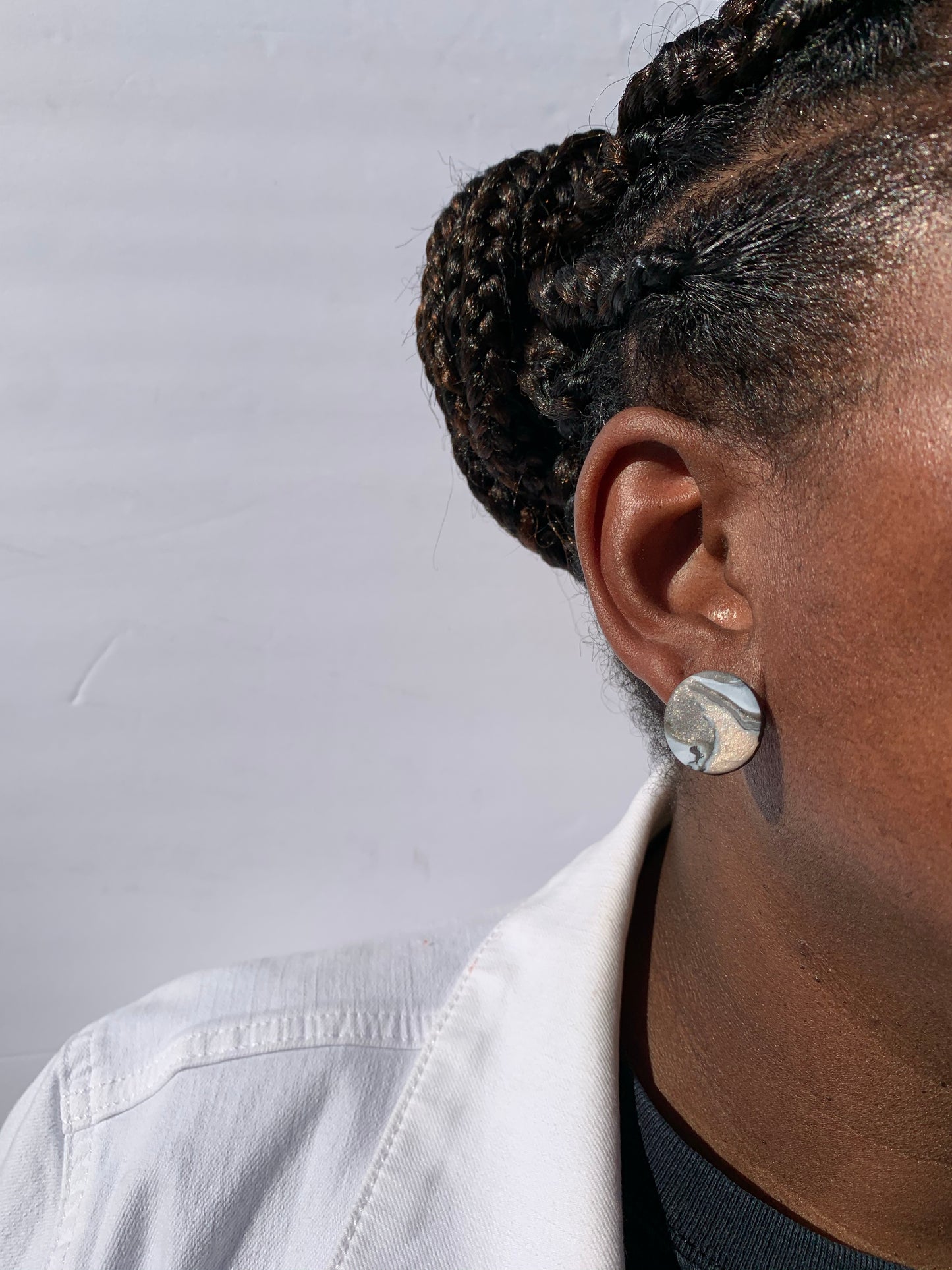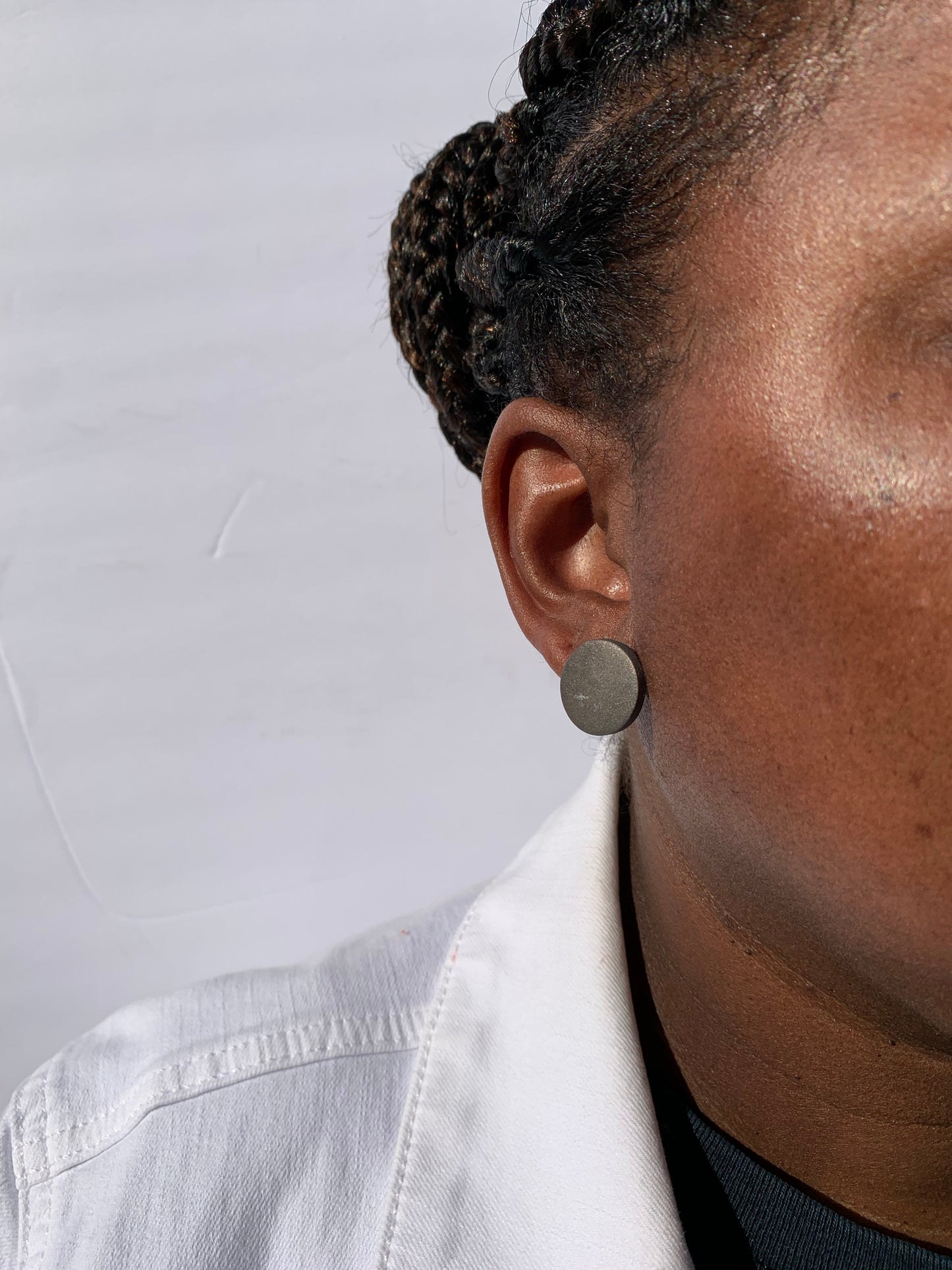 Lovely earrings, even better service!
I purchased a pair of these earrings years ago and have loved them. I always got compliments every time I wore them. I recently lost one and was so relieved they were still available when I went to buy a replacement pair. Ebony very kindly included an extra pair for future earring emergencies! I am so thrilled that I have these earrings back in rotation. Thank you!!
Extra "touches" do make a difference
I first ordered last year because I wanted to support Black Women entrepreneurs. I was impressed with Eboney's whole "turnkey" operation, but didn't take time last year to say anything. However I remained on the marketing email list and saw the new designs. I decided to order again and am "wowed" again. Perhaps even more so because she wrote a note thanking me, by name, for ordering again. That is downright amazing !
I did have to search the web site to find the mini - studs which I like. I am fairly conservative as to size of earrings. The earrings are so light weight and designed to fit in with a variety of clothing colors and styles. My mini-studs, which are about the size of a dime, do not drag down on the earlobe. You hardly know you are wearing them.
I love the little box they came in with a fun "hello" message . I like that she included a card with scan codes and the back of the earring card has a sweet message ( You have great taste) and encourages sending messages and pictures.
Ebony founder, You are one amazing entrepreneur ❣️
This senior aged white lady is proud of her earring treasures and am sending you a pic.
(smile)
😊 Janet
Beautiful! Slightly uncomfortable
These are gorgeous and arrived quickly and beautifully wrapped. They're nice and light, but also large enough to be statement items. My only issue is with the stud and traditional earring back. The size and weight of the earring is causing some pulling and the butterfly back ends up a bit embedded in my ear, causing some minor discomfort. I think if these came with the larger plastic backs the pressure would be better distributed. That said I'll just swap the backs and keep enjoying these lovely earrings!
Beautiful!
The design and wear of these earrings are perfect. Just make sure to test the backs. One of my earrings fell off. I didn't lose it, but will double up the earring backs in the future. LOVE the way these look and don't want to lose them.
better than expected
The earrings are a beautiful piece of jewelry. Heavier than expected, seems to be made from quality materials.