Regular price
Sale price
$33.00 USD
Unit price
per
Sale
Sold out
A lightweight aqua and white earring offered in four matte styles: 
1. Arch Pendant
2. Halo Pendant
3. Large Stud
4. Mini Stud
The earrings are made with the highest quality artist grade polymer clay. Each earring has a white design detail. Due to being handmade, every earring is unique and may have slight imperfections and variations. No two earrings or pairs are the same. The pair you receive may not look exactly like the in ear product photo above. Please scroll through the product photos to see the collection and get an idea of the varying looks. 
The earrings will have some flexibility to them. However, you should not bend them. Keep them in a dry cool place and avoid getting them wet. 
The posts are Hypoallergenic Stainless Steel. The jumpers are Stainless Steel. 
These earrings are super lightweight and weigh less than 2 ounces. Dimensions are as follows: (measurements may vary slightly due to them being handmade)
Arch hanging pendant:
Stud: approx. 1/2"H x 1/2"W
Pendant: approx. 2"H x 1.35"W
Halo hanging pendant:
Stud: approx. 1/2"H x 1/2"W
Pendant: approx. 2"H x 1.50"W
Large Stud:

Stud: approx. 1.25"H x 1/2"W
Mini Stud:
Stud:  approx. 1/2"H x 1/2"W
View full details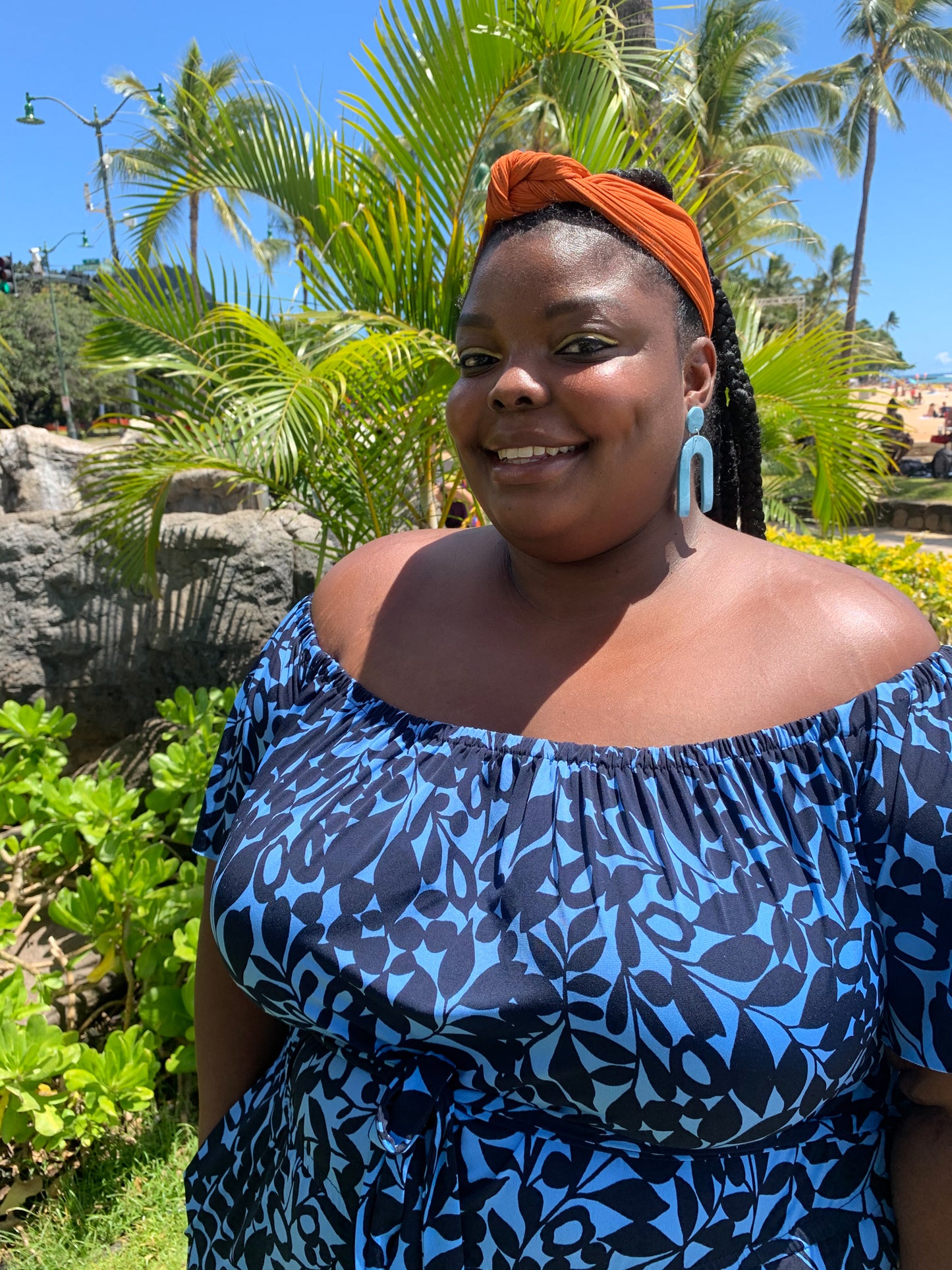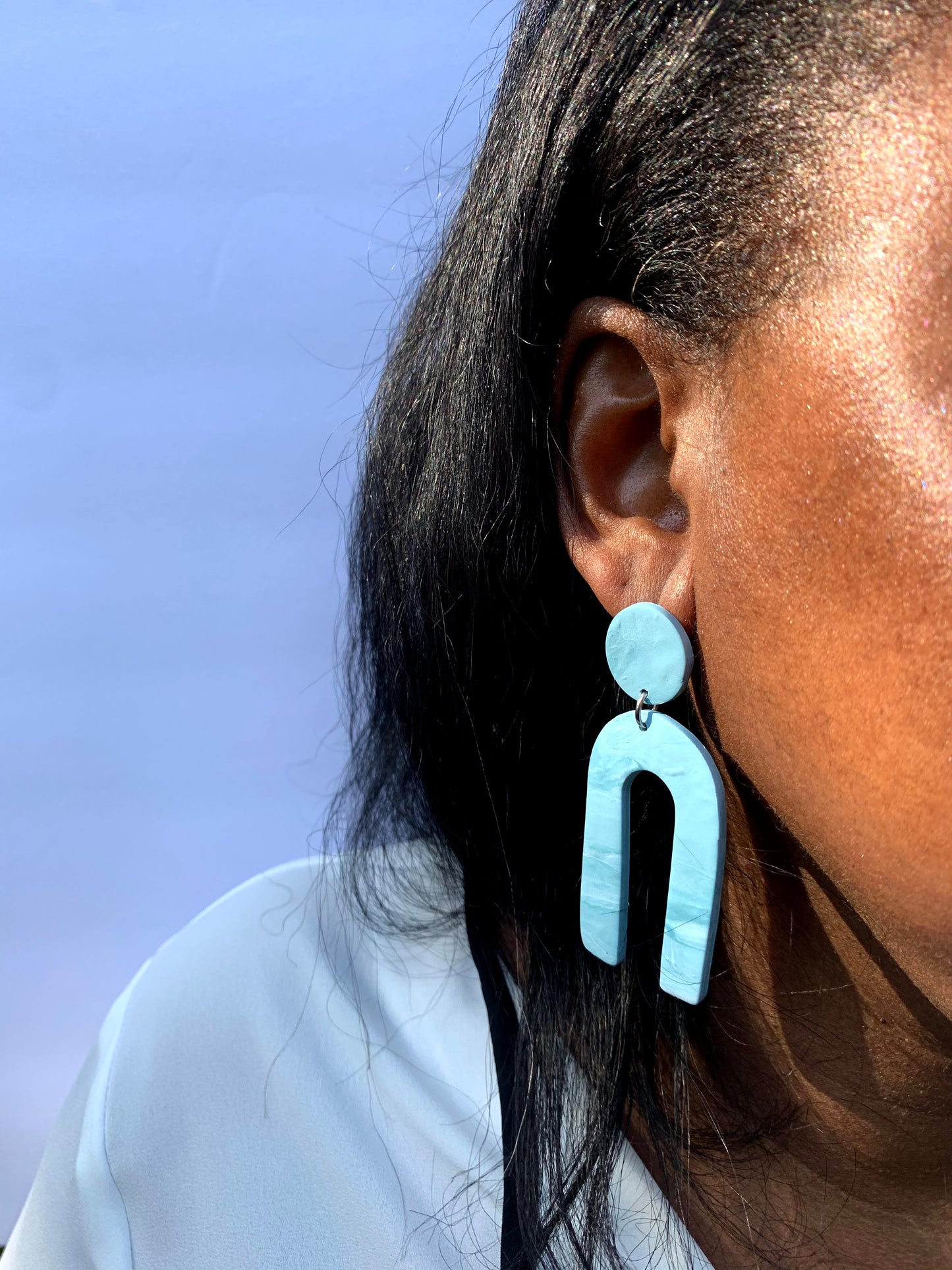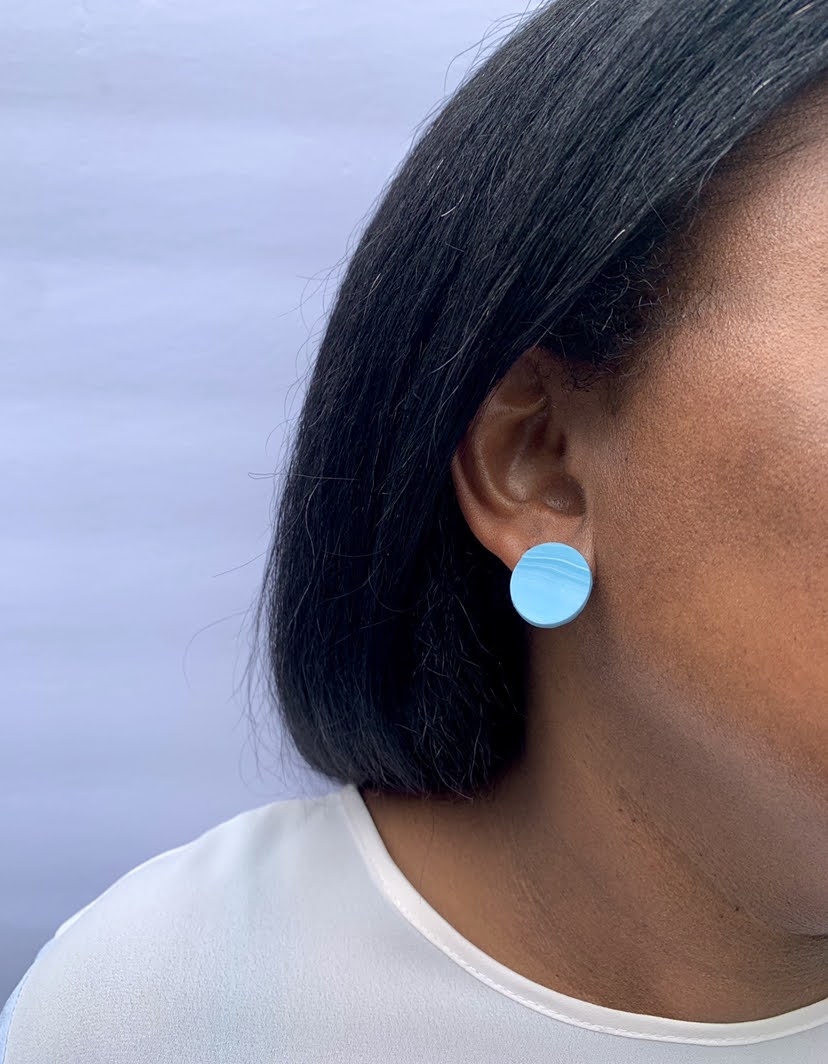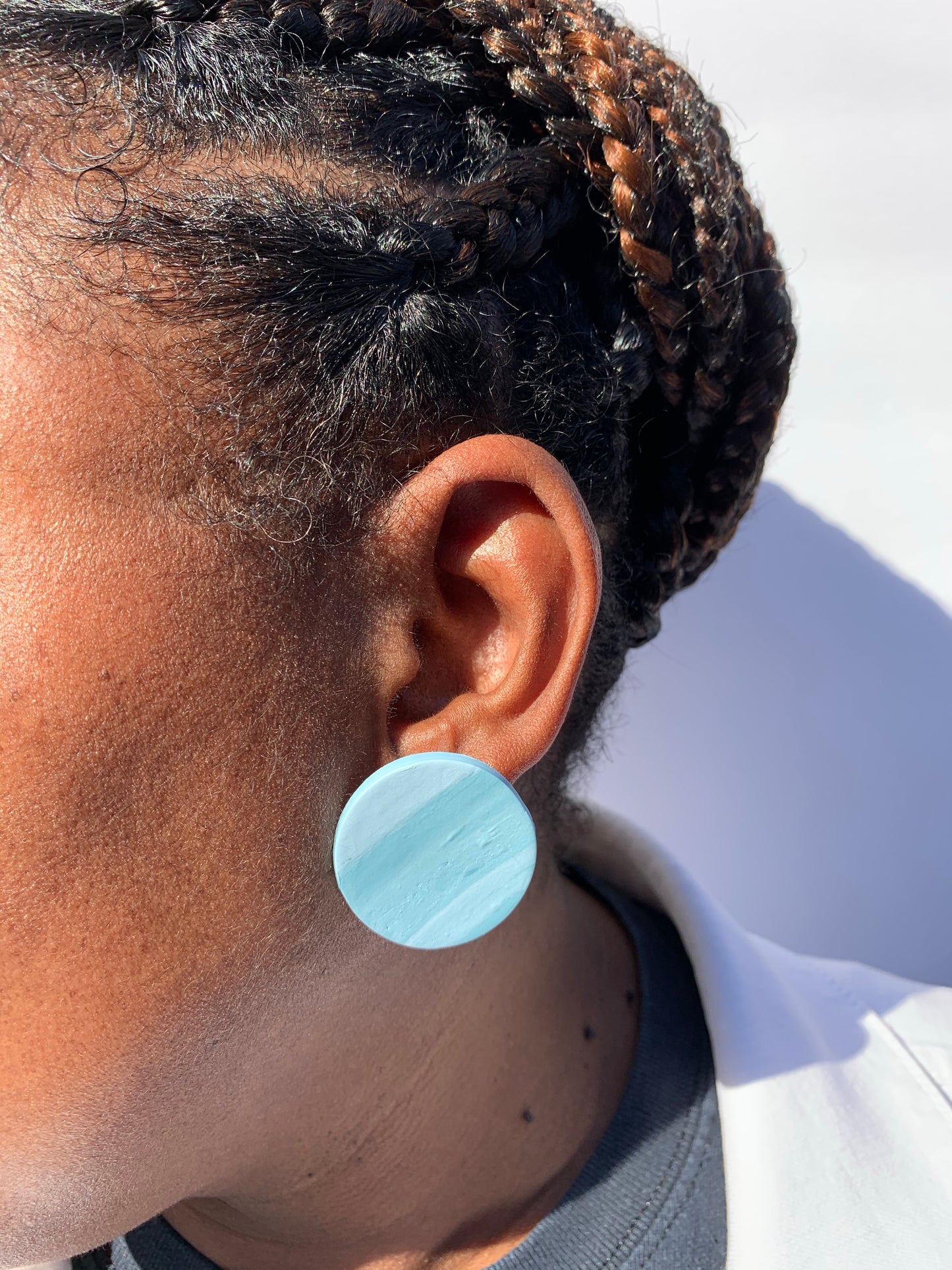 Love!
Beautiful color and I love the design.
bought for a friend first and decided to buy a pair for myself. they're the best of both worlds- being a sculptural earring while also being magically lightweight! love them.
Gorgeous Color
Love the tones of this one!
Gorgeous color!
All of these earrings are so lightweight and easy to wear, but this color is gorgeous! So many compliments!
Excellent design and quality for handmade
Outstanding work for handmade clay earrings